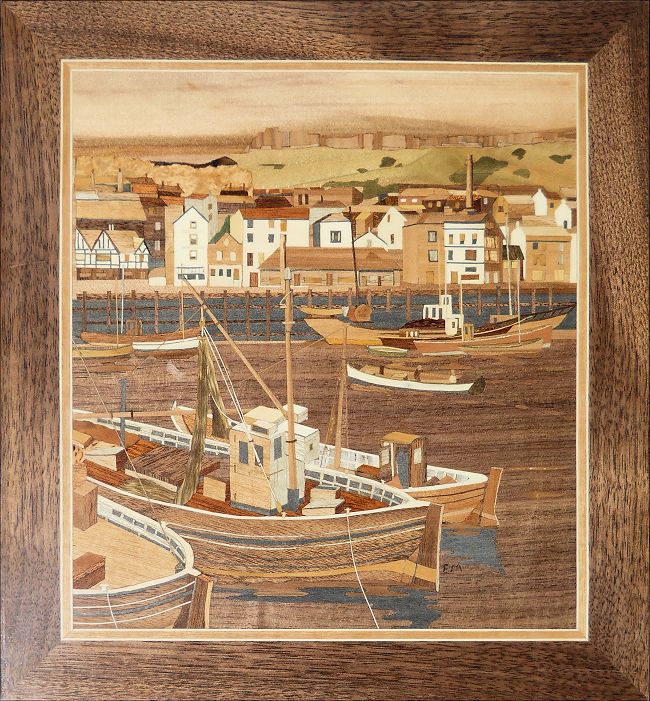 Scarborough Harbour
North Yorkshire.
Fishing boats moored in the old harbour looking towards the town with the castle dominating the hill behind the town.
The castle started life 2,500 years ago as an Iron Age Fort, was occupied by the Romans, became a Viking settlement and reached its heyday under Henry II.

This piece measures 10-3/4" (27.2 cm) x 11-3/4" (29.9 cm) and was pressed onto a piece of ¼" MDF board, and backed by a single piece of Mahogany veneer. Taken up to 1500 grit wet-n-dry. Finished with 6 coats of wipe on Satin polyurethane varnish and finally polished with Renaissance wax.
100% Scalpel cut.
Taken from a Photograph by
Hallam Ashley c.1959