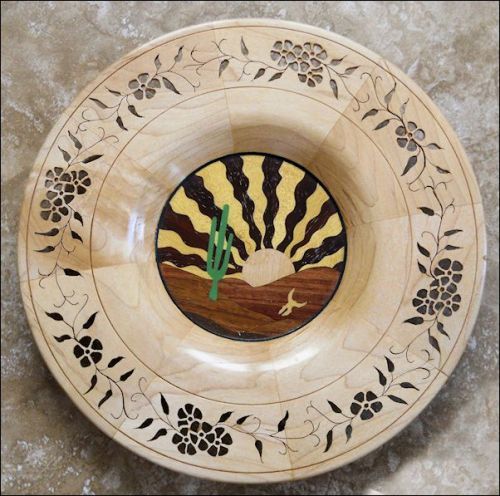 This prototype was made using an 8 segmented maple construction.
The finished plate has a basic flower pattern scrolled through on each segment.
The diameter is 10", the total height 1" and a rim thickness of 3/16".
It has a free flow sun burst, Arizona themed Marquetry center piece. The outside Scroll work pattern is original. The flower pattern overlaps two of the eight segments and runs into a third to produce a repeat pattern of four cycles.
The scroll work used a jewelers 3/0 (0.008") blade, and the scroll speed was slow.
Finished with wipe on Polyurethane and polished with Carnauba wax.