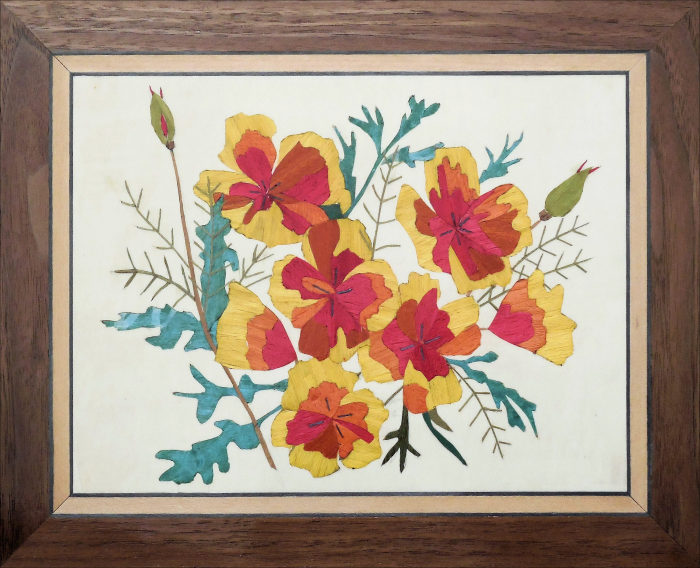 This box top was an exercise in using dyed veneer throughout the picture, other than the
background being Holy and the border Walnut.
This was made for a friend of mine, Bruce, who is a master box maker. We have worked
together before. His wife loved California poppies so it was easy to pick a subject.
I tried to emulate an impressionist style and decided to use 100% dyed veneer.
There will be many traditionalist who will hate that but there are also many who will love it.
As it stands it measures 10-1/2" (26.59 cm) x 8-1/2" (21.59 cm).
It has 5 coats of sanding sealer sanded to 600 grit and 2 coats of polyurethane gloss varnish
It was finished with a polish using Renaissance Wax.